The ALTAR Church
"Come and join an amazing move of God. Don't miss this great opportunity to get closer to him.

LIVE ON FACEBOOK

Ven y únete a un increíble movimiento de Dios. No te pierdas esta gran oportunidad de acercarte a él.
WEDNESDAYS/MIERCOLES: Level Up Home Fellowship - Culto "Sube de Nivel" 7 pm
@The McHome - 708 64th Ave Dr. E, Bradenton, FL

SUNDAYS/DOMINGOS: Bilingual worship service/Culto bilingue dominical 1:30 pm (a la 1:30 de la tarde)
Chapel/Capilla - Oneco United Methodist Church, 2112 53rd Ave E, Bradenton Florida (SR70, across from/en frente de Oneco Elementary School)


YOUTH DAYS: Once a month youth days dedicate time to your young people with outing, games, activities and special time in the Word and praise & worship

Una vez al mes tenemos dias de la juventud, deciados a nuestros niños y jóvenes con salidas, juegos, actividades y tiempo especial en la Palabra de Dios y alabanza & adoración.
WHAT WE DO
Check out our services below by clicking on the images
Events
2019 Youth Camp Spreading Love/Campamento de Verano para Jovencitos Regando Amor
Click on the event title above and take a look at a clip from one of our summer camps.
Dale click al título del evento arriba y pégale un vistazo a un mini video de uno de nuestros campamentos.
Enrollment is now open for our Summer Camp/Retreat 2019, Spreading Love.
La matrícula está ya para nuestro Campamento/Retiro de Verano 2019, Regando Amor.
when? cuando?
Leaving Thursday July 25th through Sunday July 28th
Partiendo el jueves 25 de julio hasta el domingo 28 de julio.
cost? ¿costo?
$130.00
No Kids? No Problem! Click the link below and send someone to camp Spreading Love 2019
¿No tienes niños? ¡No hay problema! Cliquea el enlace que sigue y manda a alguien al campamento Regando Amor 2019
Event Date: 2019-07-25 4:00 PM - 2019-07-28 6:00 PM
Event Location: https://www.facebook.com/Thealtarchurch/videos/1235847506525206/
ADD TO CALENDAR
The Altar LIVE Service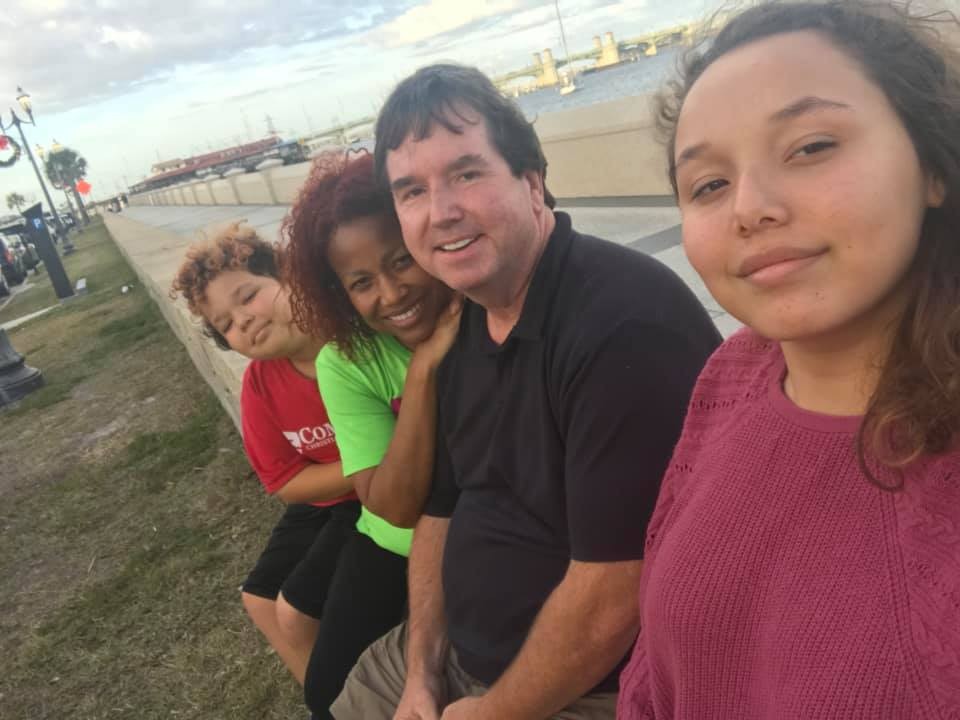 Pastors John and Gene invite you to join them every Sunday via Facebook LIVE to worship with The Altar family of faith during our broadcasted service directly from pastor Gene's FB page at 1:30 pm EST. We rather have you in person at 2112 53rd Ave. E, Bradenton, right across the street from Oneco Elementary School. But if you cannot make it or are a long distance friend, we encourage you to join us by clicking on this link: https://www.facebook.com/gene.mcintyre.14
#WeAreTheAltar #TheAltarKidz #ComeToTheAltar #WeAreBuildingAnAltarTogether #TheMcsLoveJesus #IfMyPeopleWhoAreCalledByMyName
Event Date: 2018-11-18 1:30 PM - 2018-12-30 1:30 PM
Event Location: 2112 53rd Ave E, Bradenton, FL
ADD TO CALENDAR
2112 53rd Ave E, Bradenton, FL 34203